You know the feeling. It's been a long, busy week full of work, activities, cooking, cleaning—the works. You can't wait to open that bottle of Oliver's Soft Red wine and snuggle up with a good book or binge-watch Friends on Netflix for the third time.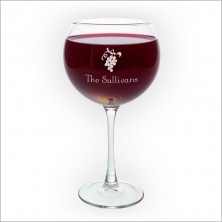 I've been there. In fact, I was there just last week, but I opted for Gilmore Girls. I opened my wine, poured it in my margarita glass, and relaxed. That is until someone pointed out that I wasn't using the proper glassware for my red wine.
Thanks, Emily Gilmore.
This someone is a wine connoisseur. We all have our things, and this is hers. I thought, "Well, I'm an adult woman. I should know these things, right?" Now, it is my duty to continue spreading the knowledge, in case you end up hosting a party and all of the Emily Gilmores of the world show up. You do not want to be ridiculed for serving white wine in a red wine glass. Or red wine in a margarita glass…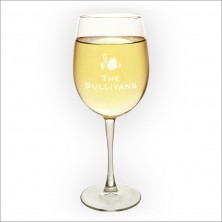 American Stationery provides a variety of glassware for your favorite adult beverages. The best parts? The glass is hand-blown, and can be personalized in your choice of design and/or name. I am already excited to purchase these for family members and friends for Christmas and other holidays.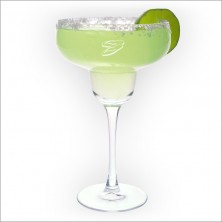 First, let's discuss the red wine glass and the white wine glass. The red wine glass will have a larger bowl than the white wine glass, because red wines are typically bolder wines with more complex aromas, and they require a larger glass for the wine to come in contact with more air and for those flavors to emerge. So, it's not like you can't enjoy your red wine from a margarita glass, but the red wine glass will ensure you are experiencing the most of the flavors. The white wine glass is more U-shaped and taller, allowing the aromas to be released and maintain a cooler temperature. These glasses are dishwasher safe, and come four to a set.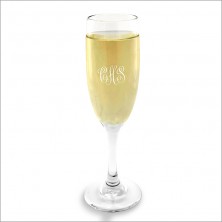 The margarita glass is for one of the best drinks in the entire world—a margarita. The double-bowl shape is fun and distinctive to this drink and works well for frozen margaritas. The wide rim makes it extremely easy to add sugar or salt and a fresh slice of lime. These 14 ounce glasses are sold in sets of four.
The champagne glasses are tall and thin, generally with a tapered rim to keep the bubbles in the glass longer. Our glasses are perfect for adding fruit garnishes to the champagne. These come with two glasses in a set.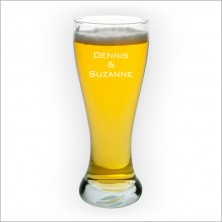 When your mate asks you to grab a pint after work, you can now invite them over to your home instead of stopping at the pub, because you have new pilsner glasses. These glasses hold 20 ounces of beer, and are generally used for light beers. Feel free to enjoy whichever kind of beer you like, and you can even pull these from the freezer. Our pilsner set comes with four personalized glasses.
Finally, the rocks glass is a shorter tumbler that holds eight ounces of your favorite mixed drink or liquor, which you can serve neat or on the rocks. These glasses also come in four to a set.
I hope this has helped clear up any confusions when it comes to serving adult beverages. I know I will remember to grab the red wine glass next time…