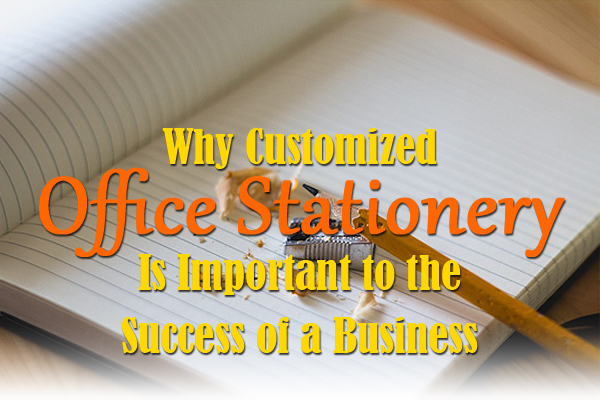 Building a business from the ground up in the United States is not an easy thing to do by any stretch of the imagination. There are countless hurdles that you have to overcome to make your business prosperous and get your profit margins wider. Starting a successful business is not just about having the most innovative ideas, the most appealing products, and the best marketing team in the world. Commendable management is an equal contributor to the success of your business.
This is particularly true for entrepreneurs who are running offices. The office environment has to be the most conducive onein which to work. That is the mark of good management skills. It has to be the kind of environment that your employees appreciate and love. Creating such an environment involves a lot of steps, one of which is keeping your employees supplied with high quality office stationery.
Neglecting Office Stationery
You will be surprised to know that most business owners in our country do not pay as much attention to office stationery as they should. From their point of view, office stationery does not really make much of a difference to the revenue and profits generated by their business.
On the surface, it would be hard for anyone to imagine how something as seemingly trivial as office stationery could be the difference between being a major player in the market or being just another mediocre brand. However, the smartest and most knowledgeable business owners are well aware of the fact that the smallest of things in the office could have the biggest of impacts on the minds of the employees.
These business owners never underestimate the importance of keeping the office fed with a constant supply of state-of-the-art office stationery that everyone will be proud to use. Purchasing good-quality office stationery may not yield dividends immediately, but it will pay off in the long run.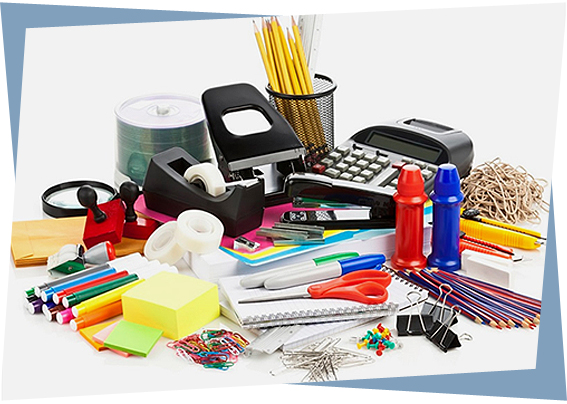 The Importance of Having Good
Quality Office Stationery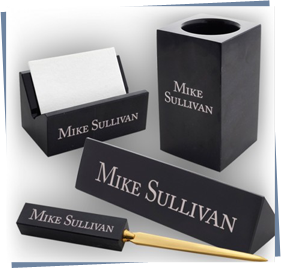 It would be wrong to believe that the quality of the office stationery determines the amount of success that a business achieves. That would be a farfetched assumption. However, have you ever come across a great enterprise that does not have impressive office stationery? Your answer is most probably "no."
As previously implied, good office stationery is a clear indicator of the fact that everything is running smoothly inside the office. It tells you that the business owners are putting an effort into creating an ideal office environment where their employees will be equipped with everything they need to perform at the highest level.
The main reason why business stationery is an integral part of a healthy office environment is because it gives the business its own identity. In addition to that, high-quality office stationery can be utilized as an effective marketing tool. This is how smart business owners make money from the simplest and smallest of opportunities.
A supply of customized and personal stationery at your office demonstrates a strong sense of professionalism, and it is a wonderful device for capturing the attention of new clients.
Things that You Should
Take into Consideration
Thoughtful and proactive managers have a knack for planning every type of purchase in great detail. Office stationery is clearly no exception. If you want the office stationery to make a noticeable difference to your business, then you need to take certain things into consideration before ordering your supply. Think about the following benefits of personalized office stationery: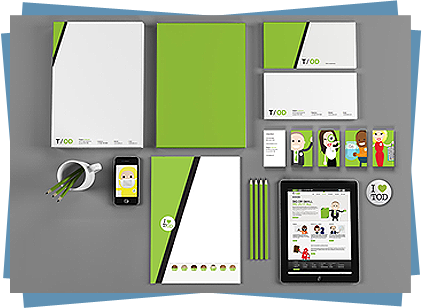 It Projects the Company's Image

In a world of consumerism, inspiring consumer confidence is the key to success for any business around the globe today. If you want to attract clients and win them over, you need to establish in them a strong sense of trust.
One of the primary reasons why you should order a supply of impressive office stationery is to portray your company in the most positive and professional manner that you possibly can. When clients and potential clients walk in through the doors of your office and lay their eyes upon the stationery that you have all around the place, they will feel good about doing business with you.
It almost creates a sense of reassurance in the mind of the consumers. They no longer have doubts about your business, and they certainly no longer harbor any suspicions that may otherwise have caused them to turn down offers from you.
In short, office stationery makes your business legitimate. Investing in quality stationery will help you leave a long-lasting impression on the minds of the clients. Think of it as the face of your company.

Improves Networking

This is something that not a lot of business owners think about. When you are corresponding with clients and other businesses, the first thing that captures their attention is the office stationery.
Put yourself in the shoes of a client: You have walked into an office and have been invited to have a cup of coffee with one of the marketing managers. The manager is sitting right across the table and is jotting down a few important points that will be brought into discussion later on. What do you do at that point in time? You start looking around the table, and you get distracted by the theme of the office stationery.
You begin to notice the individual elements of the stationery and the amount of effort that was given to putting it all together into one piece. Before you know it, the marketing manager is done scribbling on the notepad, and you can proceed with the rest of the conversation.
This scenario clearly demonstrates the kind of impact that office stationery has on the minds of clients and representatives of other business organizations who will be visiting your office from time to time. If they do not like the office stationery, they will probably be a lot less inclined to do business with your company.
The smallest of things can have the biggest of influences when it comes to decision making. As a business owner, you should be aware of that, and you should take advantage of it through the use of high-quality office stationery.
Another example of enhancing your networking and communication with clients involves the use of visually appealing business cards. Once you are done meeting a client, you hand over a business card and leave. The card remains with the person and can potentially make or break your deal with that individual.
Your entire company's professionalism is dictated by a single business card. When you take time off to customize and personalize your office stationery, it tells the client that you are really serious about creating a good first impression.

Boosts Your Marketing Strength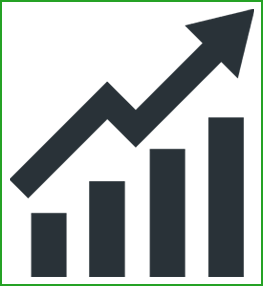 Good marketing gives you a huge competitive edge in the market. You can satisfy your clients all you want with your products and services, but unless your marketing game is strong, your business will fall flat on its face at some point in time. You simply can't overlook the significance of spreading the word about your business, and what simpler way to do it than through customized office stationery? High quality office stationery is one of the most rewarding marketing tools that you will ever get your hands on.
A business is required to constantly send out business cards, letters, calendars, and other office-related items to clients and other businesses. This is why it is imperative for the business to procure and use a variety of office stationery.
You simply cannot stick with one type. That will make the whole stationery collection look boring and mundane, and it could possibly have a negative impact on the reputation of your business. Bringing about some variety in the office stationery allows you to market your business in a creative, professional, and non-intrusive manner.
The days of intrusive marking are over. Inbound marketing is king today. If people can appreciate good quality content that is used as a marketing tool, then they can certainly appreciate state-of-the-art office stationery.

Puts You Ahead in the Race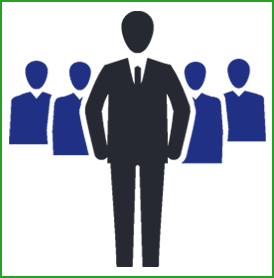 Regardless of the kind of the business that you are in, the market for it must be insanely competitive, as there are hundreds and thousands of businesses in nearly every single American industry that are pushing for the top spots. When you are a part of a highly competitive market, you need to make use of whatever resources that you have at hand to set yourself apart from the crowd in a positive way.
High quality office stationery could be one of the things that you utilize to give your business some much-needed uniqueness. The right theme, the right logo, and the right colors in the office stationery will compel the potential clients to select you, over your competitors.
This small competitive edge will earn huge dividends after a certain period of time. Besides, every business owner should aim to have originality and to exhibit artsy creativity. High-quality customized office stationery allows you to do just that, without taking too much money away from your business fund.

Encourages Great Employee Performance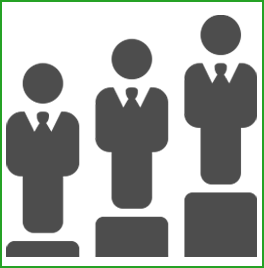 As mentioned before, it is very important for the management of a business to make sure that the office environment is one that makes it easy for the employees to perform at an optimal level. Part of creating a great office environment is keeping the employees happy, with a rich supply of visually appealing office stationery.
Asking employees to bring in their own stationery is definitely a major mistake. Most businesses opt to provide generic and unremarkable stationery to their employees, especially the ones who do not have an executive role to play (in other words, the average employee in the office).
Working with drab and dreary office stationery could have a significant impact on the performance of your employees. Could you imagine how boring and annoying it would be to use pencils, notepads, and loose sheets that you would never buy for yourself? The presence of such lackluster office stationery makes the overall office environment quite miserable. In such an environment, it is very easy for your employees to lose their motivation and the drive needed to go the extra mile and reach milestones in time or ahead of time.
To lighten up the mood in the office, and rejuvenate the lost spirit of employees, order a supply of spectacular personalized office stationery that your employees would enjoy working with. The right office stationery sets the tone for high performance. Your employees will feel obliged to return your favors to them by giving you their absolute best.
Great stationery can also instill a sense of pride in the hearts of employees. Who wouldn't be proud of working for a company that brands itself in a remarkable way with something as simple as office stationery?
Setting Up a Great Collection
When people think of customized office stationery, they usually think of pencils, pens, notepads, business cards, and stick-it notes. These are all important components of regular office stationery. That being said, there are times when you need to amplify your creativity and come up with innovative ideas that will make your collection of office stationery the very best in the business. You should have a collection that awes clients and incurs the envy of competitors.
When setting up a great collection of personalized office stationery, make sure that you have every single item covered. This includes items that you would usually forget, such as loose sheets, plain sheets, acrylic holders, business pads, coasters, and envelopes. There are businesses in this country that have wonderful business cards but substandard plain white envelopes. One single office stationery item that is poorly made or mundane can defeat the entire purpose of branding your business through good-quality stationery.
Once you have acquired the regular items that will be needed for everyday use, you should move on to some other items that you may not need on a daily basis. Just because they won't be called into action often, it does not mean that you should not include them in your office stationery collection. Ensembles, letter sheets, fold notes, and even postcards that are beautifully customized should be a part of the office stationery collection. It would also make sense to invest some money in party accessories, such as glassware and stadium cups. A surprise office party would be a great way to reward your hardworking employees.
You do not need to order these items in bulk. Just make sure that there are enough of them lying around in the office when you need them.