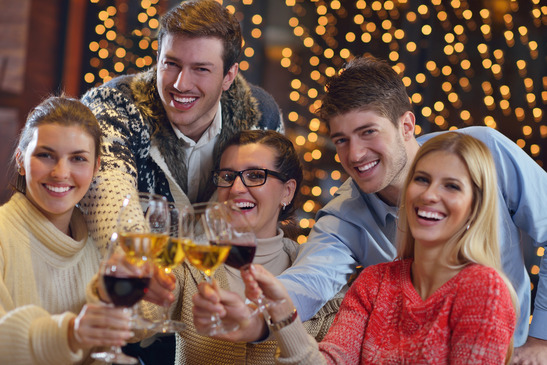 Planning an event can be fun, but stressful. Depending on your budget, timeline, and the number of guests, things can get pretty overwhelming. Having a party for 15 people, opposed to 150, is much easier for obvious reasons, like preparing food and drinks, finding enough space, and so on. If you have limited funds, you have to be much more creative with activities, entertainment, and decorations. If you can organize your event ahead of time, you will avoid some unnecessary headaches. The more you can plan, the easier and smoother everything will go.
It does not matter if you are planning for a child's first birthday, a wedding, or a baby shower, because many of the same factors go into hosting any event. Although the answers will be different, you will still have similar questions, like the following:
Where will you have the party?
When should the party be? (This includes the date, start time, and end time.)
How many guests should you invite, and who are they?
What should be on the menu? (This includes food, drinks, and desserts.)
What decorations should you use?
What kind of entertainment should be present?
What type of party favors should you hand out?
What will be the theme of the party?
By answering these basic questions, you will be able to host any party. Just as any event has similar questions, they also have specific supplies.
Stationery
All parties start with stationery. Invitations and thank you cards are the bare minimum when it comes to stationery. Depending on the event, you might need things like save the date cards, table numbers, menu cards, and so on. The invitations will be one of the first items you will need. After all, you will not know how much food, decorations, or space you will need until you send out the invitations and get back your RSVPs.
If you are unsure of what kind of stationery you should send, be sure to have answered the theme question. After you finalize a theme for the party, it will be much easier to plan for the other questions. All of the essential supplies can reflect the theme, color scheme, and related motif.
The Menu
Food is what really brings people together. Friends and family members usually have an excuse to eat, whether it is for a birthday, engagement party, graduation, wedding anniversary, or any other celebration. The menu will depend upon the event. Of course, things like savory food, sweet desserts, and refreshing drinks are necessary, but the specifics will vary.
Tableware
Most parties are designed around eating. Whether you are hosting a three-course meal complete with hors d'oeuvres and desserts, or you just want to enjoy a little cake and ice cream, it does not matter. You will need particular supplies to accommodate your guests. The following is a standard list for party supplies in terms of tableware:
Decorations
This topic will vary significantly, depending on how much money you have to spend. Depending on your party theme, you will be able to narrow down what types of decorations are necessary. Sometimes, a little bit goes a long way. If you have the funds to splurge, go for it! However, if you are on a budget, you can get away with decorating your space with these standard supplies:
Balloons
Streamers
Confetti
Banners
Centerpieces
Party hats and festive noisemakers
If you are planning a wedding, streamers and party hats may not be a must. Likewise, if you are hosting a birthday party, centerpieces may be overlooked. The choice is really yours and yours alone.
Activities and Entertainment
When you host a party, you will want your guests to have fun. As mentioned before, the entertainment will depend on the type of party. However, some games or activities are required. For a wedding, you may want a dance floor for your guests to boogie down to a DJ or band. A children's birthday party will be made entertaining with a magician, clown, or pony rides. A baby shower usually has fun guessing games. Make sure you have prizes for your games.
Party Favors
One way to thank your guests for attending your event and giving you a gift is through a party favor. If you have a piñata at a birthday party, you can pass out goody bags to collect the candy and trinkets. Weddings often give away candles, shot glasses, and other customized favors. Your party theme will help you decide on the perfect gift to give to your guests.
One thing that will help you prepare for your upcoming event is a checklist. That way, you won't forget any supplies. If you can, start planning for the party as soon as possible, even if it is months ahead of time. You can also create a budget list so you can spend your money accordingly.