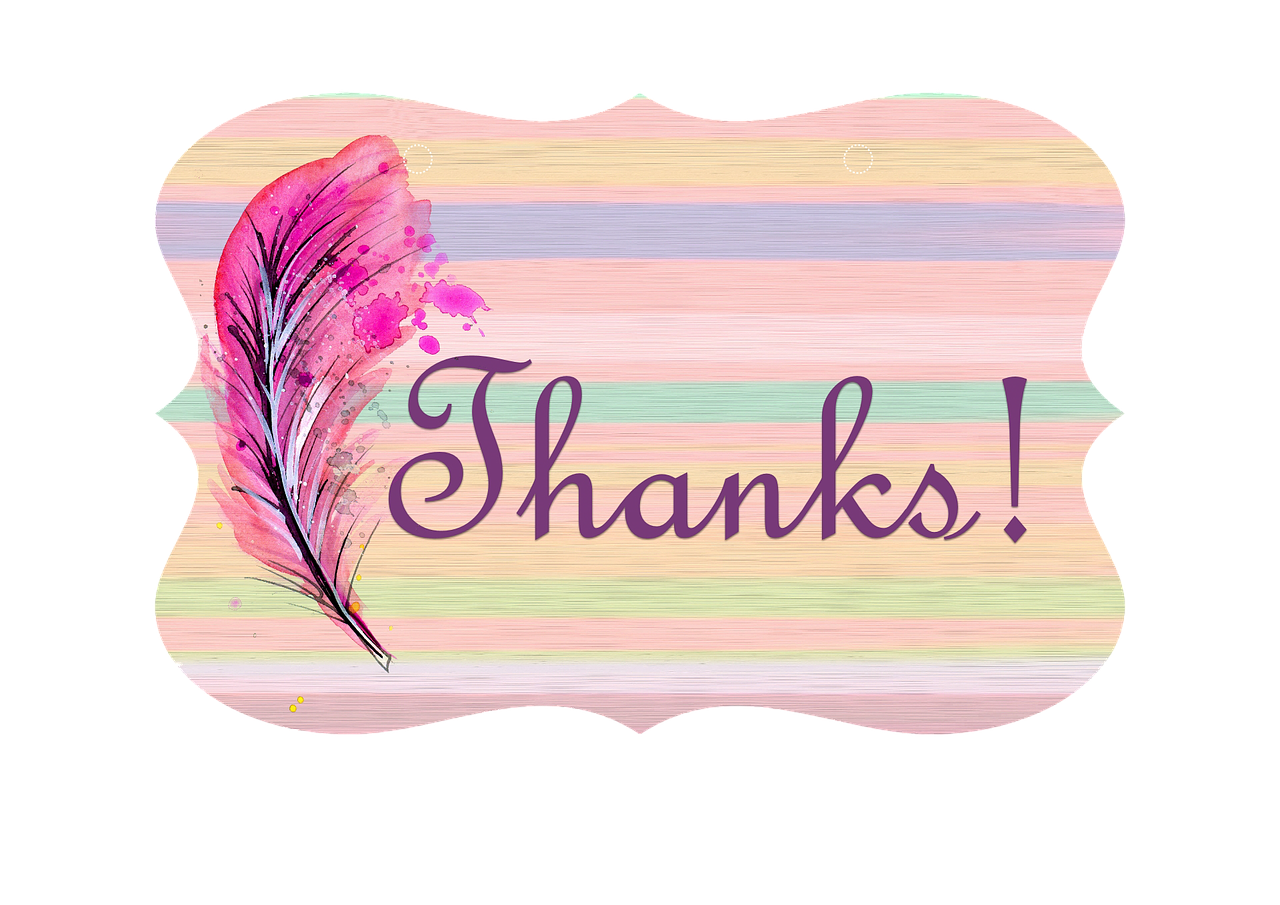 In days gone by, a properly written thank you note was not just a point of etiquette. It was an expectation. The idea that one could receive a gift and not respond politely was unheard of, as was attending a job interview and not following up with a hand-written token acknowledging the job seeker's appreciation of both the employer's time and opportunity.
Today, the world is a different place. Gifts are selected over the internet, wrapped by a third party, and drop shipped to an address without ever being seen or touched by the giver. Job interviews are often held over the internet via Skype or some other video platform. When interviews are held in person, they often are not very personal.
Complicating things even more, in today's electronic society, most everybody is wired 24/7, and international messages are no more than a button push away. Communication is instant, and social media ensures we "see" everybody we know all the time, whether we want to or not.
Are Thank You Notes Still Viable in the 21st Century?
Surprisingly, the answer is not just, "Yes," but a resounding, "Yes." That said, there are a few things that should be considered.
One of the most frequent questions asked regarding thank you notes on Internet question boards is how to balance electronic thank you messages (email, Instagram, Twitter, Facebook, etc.) with the elegant note placed in snail mail. We no longer live in the world where our only contact is by post. As one reader noted on Slate, "I could have multiple points of contact with these people over the course of the time it takes the note to arrive … staying silent on something it feels natural to mention may leave them wondering if their gifts have been lost in the mail."
The 21st-century compromise: Do both. This may seem silly, but it makes all of the difference in the world. Further, when you think about it, it simply makes sense. You don't want to avoid talking about the gifts when you see people on social media, so you thank them. "Aunt Mary, Thanks so much for the baby rattle. How did you know that was just what little Tommy needed?"
Not only does this social media post let the sender know their gift has arrived, but the post on social media serves two other purposes. It lets others who are reading the post know what the sender did, thus increasing their sense of worth, and it lets others know what a gracious recipient you are. (Okay, there is a third benefit, too. It lets everyone who forgot to send a gift know about it).
Why not stop at social media? Because too many other people do. For a few moments of your time and a few pennies from the bank, you are able to let somebody know how much they are valued, how much you appreciate them, and how important your relationship is with them. The major difference between the 21st-century thank you note and a traditional note from the past is found in the greeting.
In days of yore, the thank you note or card started by thanking the recipient for the gift or service. Today, you will want to explain why you are sending the card when the recipient has already been thanked on social media or email. This process is simple: "Aunt Mary, a Facebook post just wasn't enough to let you know how much we loved your gift." Or, "Aunt Mary, I know we said "Thank You" electronically, but you deserve so much more." Do you doubt that card is going to mean something?
When responding to a business, there are really two different situations, depending on the job for which you are applying. For more laborer-type or entry-level positions, many people believe that the thank you note is of no value. In reality, it sets the applicant apart from just about everybody else.
One of the characteristics that is lacking in today's workforce is quality communication. Employers are looking for employees who know how to communicate, who can work well laterally and vertically, and who are willing to go the extra mile. A thank you card shows that you are not the average candidate, and that you understand the value of polite communication. You will likely bring these communication skills to the job site, as well.
For management positions, sending thank you notes is a part of most corporate culture. By the time you are the CEO, you might have somebody else write them for you, but there are many industry leaders that still insist on signing their own cards and notes. They understand the value the little things have in the greater scheme. When they see that you do, too, it increases your chances of getting that second interview.
Granted, a note or card cannot make up for a lack of experience or education, but if there is a tight race, which person do you think gets the extra edge? Showing that you have communication skills and the ability to follow the protocols of etiquette can make a lot of difference.
Thank You Protocol
While some things may have changed, a few things remain the same when it comes to thank you cards and notes:
1. Invest in quality stationery. You have taken the time to set yourself apart from the masses; don't let the recipient grimace when they pull your note from the envelope. A gorgeous paper selection with a design that reflects your personality, or a stylish flat card, truly makes a statement.
2. Date the note. Especially in a world of instant communications, the mail service can seem quite slow. The date placed prominently on the card will let the recipient know of the timeliness of your response.
3. State why the gift, or the interview, etc. was meaningful.
4. Compliment the sender, and close with a reinforcement of your gratitude.
Etiquette has always set people apart. In this electronic age, don't be fooled into thinking that the pen is no longer mighty. In truth, the power of an excellently worded "Thank You" note has never been greater.