Throwing a party is a great way to celebrate life and have fun with your good friends, meet new people, and enjoy an evening on your own turf. Is your place suitable? Whatever the size, consider the fixtures and fittings. Can you afford to let the carpets get mashed up, and how is your landlord going to react if someone puts the fridge through the window?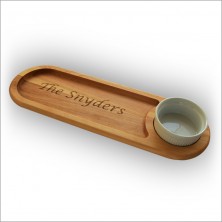 Think about the reason for your party. Is this a party to celebrate a birthday or an international party holiday? Or maybe you were just thinking of throwing a Friday-night house party to get together with your friends. Things to consider with each reason: age appropriateness, decorations, theme for dressing, location, food, beverages, who you should invite, and just how many people you'd like to invite. Learn how to pick out your party theme, what kind of supplies you might need, and activities to do during your party.
Birthday parties: Some examples of prominent ages to celebrate with a great party are: 10-12, 16, 18, and 21.
Holiday parties: These parties are centered close to or on the date of a national holiday. New Year's Eve, St. Patrick's Day, and Halloween are typically party worthy holidays.
After-parties: An after-party is just that–a party that is thrown after a concert or show.
Mixer/Singles parties: These parties are for the single.
Sports parties: A sports party is often placed on the day that a big game takes place or generally during certain sports seasons.
House parties: House parties are simple, laid-back parties to just get friends together and to have a good time. These types of parties are often thrown on Saturday nights.
Consider age appropriateness. With each type of party, it is important to keep in mind the age limit and attitude of each party. For example, a birthday party for a 16-year-old is very different than a singles party or a New Year's Eve party. When throwing a party for someone who is under the age of 18, keep it clean with several fun activities to do, or throw it at a place that hosts young and teenage parties. The age of the attendees should determine just about everything, the length of the party should be shorter as the attendees get younger.
Dip/Serving Board This Dip & Serve board is designed to allow for generous servings of bread and oil or chips, veggies and dip. The undercut handles make for easy carrying or lifting. Comes complete with ramekin pot. Crafted in Yellow Birch and hand rubbed finish. Makes a great housewarming gift. Size: 21″ x 7″ x 3/4″ thick Weight: 3lbs Type Style Choices: Block or Italic Name, Block or Script Monogram
Think about the location. According to the idea behind the party, consider where you are going to throw this shindig. Some options include your house, a friend's house, somewhere outdoors, etc. If you are looking to throw a party in a neighborhood area, make sure that your neighbors or your friend's neighbors are okay with what you're doing in case of loud music or a large amount of people. If you are throwing a party at a facility such as a bar, a club, a restaurant, an amusement park, or anywhere else that is owned and managed, call in advance before showing up, ask about the number of people allowed, and book a slot in the facility's schedule.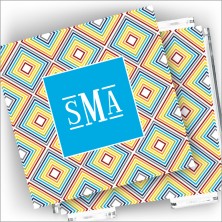 Determine your guest list. You'll want to make sure you invite your closest friends first before your acquaintances. If you are looking to throw a large party, consider adding a +1 to the invite, meaning your guests have the option to bring a friend that you may or may not know. This can be a little risky because you will not be able to tell who will get along with who, but it's also a great way to meet new people.
Pick a maximum number for your guest list. Unless you know a very large amount of people, your party attendance may be a little small and therefore you will not have to worry about it. If you do know a fairly large amount of people, say 30, or you have decided to go with the +1 option, then consider keeping it at that. Parties that accumulate more than 30 people tend to become out of hand. To help with this situation, ask a couple of your closest friends to help maintain the party alongside you.
Decide if your party should have a theme. Themed parties make it easier for your guests to feel comfortable and included in the group. Sometimes, when one does not know what to wear to a party they tend to be a little uneasy when they show up. Also, themed parties are fun. If you are throwing a holiday party, then ask your guests to dress according to the holiday.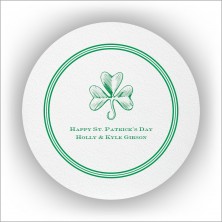 Plan the food. Party food is usually junk food and junk food is usually sugary, starchy, salty, inexpensive, and easy to maintain. Common foods are cake, ice-cream, chips, salsa, dip, chex mix, candy, brownies, and cupcakes. But of course you can switch it up according to the motive of the party. Plenty of people use parties as an excuse to get fancy.
Small Glass Cutting Board Our new collection of gift items features new patterns, bright colors and something for everyone on your list. From the kitchen to home office to school locker to personal electronic devices, you can mix or match to create either a uniform look or coordinating look. Size: 8.1″ x 11.4″
Don't forget the beverages. When you think of drinking at a party, you probably think of beer and shots, but it doesn't have to be just that. Stock up on fruit punch, water and different kinds of soda while you're out party shopping. If there is drinking at your party, your guests are your responsibility. You must make sure they have rides home and that some people are designated drivers. Be prepared to take peoples' keys if need be. Have plenty of water and other drinks to encourage people to either sober up or stay sober in the first place.
Designer Coasters And Holder – With Monogram The perfect accessory to any party these personalized, disposable heavy-weight coasters are available with your monogram and your choice of design. Size: 4″ Square Ink Color: White only
Decorations are always based on the theme and the motive for the party. Most party decorations can be found at your local party store or an online party store and are relatively inexpensive. Make sure you decorate your party well if it is themed.
Prepare yourself with supplies. For starters, you'll need containers to keep your food and beverages safe and at their required temperature. Keep food out in large amounts on trays, in bowls, and on plates where your guests can easily access them. You will want to keep your beverages cold and in an easy-access place as well. Invest in a large ice chest to put canned soda and beer in. For hard and bottled liquor, keep these out on or behind a counter that you can easily regulate and maintain. You'll want to get paper or plastic cups, plates, and bowls. Go for plastic when purchasing knives, forks, and spoons so that you can recycle them along with the paper dishware at the end of the party.
Plan some activities. After they arrive, your guests will most likely be amazed by your attire and your selection of food, beverages, and decorations, but they will want something to do after they've gotten through with the greetings. Get the music right. Think about the entirety of your guests and what music you think they would like. Or, play different types of music throughout the evening if your guests have a wide difference in music tastes. Popular party music is often rap, hip-hop, dance, electro, house, and basically anything that has a beat that your guests can dance to. Have games and alternative choices of music out just in case the party needs a little revamping.
Get everything set up. Get a couple of your closest friends together to help prepare your house for the party. This is also a plus for when guests start showing up; it looks like people are already there and in case someone not so well-known shows up early, it'll save you from an awkward situation. Direct each guest as they show up to the designated food, beverage, and entertainment areas. You want them feeling comfortable right off the bat.
Mingle and get to know the people you might not know so well. If there's alcohol involved at your party, make sure everyone who wants to drink has a drink in their hand. Turn the music up enough so that you can still comfortably hear one another. Keep your guests happy. Make sure your guests are comfortable with one another by introducing those that aren't known that well to your group of friends. You may also want to start with the party activities and turn the music up louder to enforce a party atmosphere.
Prep your home, if applicable. Inviting 30 people over to your house for beer pong is probably a good reason to bring your ancient Roman vase collection to the attic. Anything you don't want touched, messed with, or potentially broken needs to put out of sight. Shut the doors to rooms you don't want entered, lock them, tidy up the bathroom, and get your home in party condition.
DYO Coasters With Design Make your beverages stand out with these heavyweight letterpressed white coasters in the design of your choice are attractively housed in an acrylic holder.
A good party is just having the right people there. If you want to have a good amount of people there and get the word out, nowadays everything has a Facebook page, so make a page. A good suggestion is not to make it a public event so everyone can see it. Keep it invite-only, and maybe friends can invite their friends. Make those calls to your friends that you want to be there.