Father's Day is fast approaching and if you haven't already gotten dear ole Dad his gift, what's a child to do? When I was growing up, I always seemed to give my father a tie or a shirt. He never complained, and sometimes even wore them. Today there are so many creative gift items out there, but today we're going to look at some that may not be such a good idea.
When you were young, Father's Day seemed like such an easy affair; two bits of cardboard, some crayon and voila! Your dad may have genuinely loved that macaroni card or handmade ash tray when you were seven, but times have changed and suddenly you can't get away with giving him a hastily scrawled '1 Free: Lawn mowing' coupon.
Don't make the same mistake this year, avoid disappointing your Dad this Father's day.
Novelty clothing – This includes: ridiculous ties, golfer socks, boxers entitled 'horny little devil' and hankies so brightly colored it'd put a clown to shame. Your dad should have stopped getting these things when your age reached double digits. If not, then it's high time you stepped up and lifted your game. This is your old man you're talking about.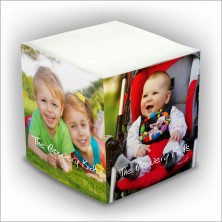 What to get him instead: Get him stuff you'd actually be proud to see him in. You can't go wrong with a traditional shirt and tie combo.
Natural Wood Frame – Style 4, Horizontal Keep your special memories on display with our Natural Wood Frames. Each frame is available laser engraved in different ways to celebrate your life. Frames hold a 4″ x 6″ photo. Features an easel back for table top display or may be hung.
"World's Best Dad" paraphernalia – Shirts, mugs, trucker caps, socks, key rings, bottle openers, stubby holders, certificates, medals, cards and e-cards. You name it, and somewhere in the land of bad taste is an object with the words "World's Best Dad" painted, stitched or printed onto it.
Photo Self Stick Memo Cube – Two Photos Picture Perfect Memo cubes…because they are your pictures! Place 2 of your favorite photos on alternating sides of this memo cube of self-stick memos. Each self-stick memo pad measures 3 3/8″ square and has 675 sheets.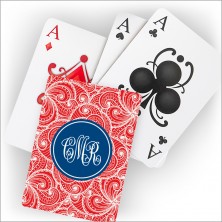 A BBQ apron – It doesn't matter whether it says "Kiss the chef", "King of the grill" or "the Grillfather", giving your dad a barbecue apron is as ridiculous as giving him a cell phone case when he doesn't own one, or a lifetime supply of cheap cologne. What are the chances of him wearing it when he's walking out onto the backyard with a plateful of sausages and a slab of beer for his footy mates?
Useless gadgets – Every day there are dozens of new tech toys being released, and while they look awesome on screen, it's a different matter entirely when you actually lay hands on it. That personalized cooling system you bought online actually looks more like a chunky vibrating dog collar.
Car accessories – We don't know your dad, so we can't tell you for sure what he would and wouldn't like. We can, however, offer you advice on what he probably wouldn't want. Unless he's planning on building a novelty car, chances are seat covers, car fresheners, engine oil or fluffy dice are a bad idea.
Designer Playing Cards – With Monogram Add a very personal touch with these designer playing cards. A great gift for any game lover on your shopping list. Standard playing card size of 2 1/2″ x 3 1/2″. Comes in a clear acrylic box for easy storage. Set includes: 1 deck of designer cards and 1 acrylic box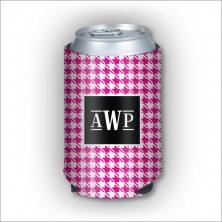 Gifts you bought for yourself – It could be those novelty snail cufflinks you've graciously decided to re-gift. Or it could be tickets to go jet boating when you know your dad can't handle any excessive speed. Whatever form it takes, nothing says tacky more than re-gifting unwanted stuff or getting him a gift purely because you knew your old man was going to give it back to you.
What to get him instead: Something he'll actually like. Now this may be hard if your dad's not a golfer or a drinker, but chances are you've probably got something in common.
Personal hygiene products – Not only do personal hygiene products insult your dad, it's probably the last thing he'll want from you. He gets enough of that from your mom, so there's really no need for you to align yourself with them. What he really needs is someone who'll defend his honor when the rest of the family start bagging out his graying mustache or loss of hair.
Can Koozie Our new collection of gift items features new patterns, bright colors and something for everyone on your list. From the kitchen to home office to school locker to personal electronic devices, you can mix or match to create either a uniform look or coordinating look. Size: 4.2″ x 5.9″
Dad would have bought you something by now.
Think operational. Perhaps your dad is of the handy variety, and he's always got something new to fix. Remember what that is, then head on down to and grab him the tool he needs to get the job done
Grab your own hardware. The problem with buying things for adults is that they have disposable income and already have what they want. So find out what dad needs done around the house, grab some gloves and a rake and show your appreciation through sweat. Nothing says "I Love You" like yard work.
Okay, so what's a person to do now? Think about something your Dad would really appreciate. You get the idea…let's hope Father's Day will be memorable, in a good way, this year for your dad and for you.