Summer is almost here and if you haven't visited your local farmers market yet, you should. Going to the farmers market is a little different than shopping at the grocery store. If you show up too late, you may find that much of the best produce and meat selections are gone, especially if you're shopping at a smaller market. According to a national survey, a major trend is local food — local meats and produce, "hyper-local" ingredients grown in your own garden, and farm or estate branded items.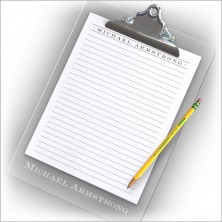 When you buy into the "buy local" movement, you're supporting farmers in your community and your local economy. It's also an opportunity to go green and refresh your healthy eating habits. Here are some tips to get you started.
Finding your local farmers market is as easy as typing "farmers market" into a search engine. Markets are often held in city parks or local parking lots. You might be able to go to nearby farmers who sell their products or let you pick your own produce.
Acrylic Clipboard And Memo Set Your name is etched on the over-sized acrylic clipboard. Softly ruled memo pad displays your name in choice of ink color. Sizes: Memo Pad:     8 1/2″ x 11″ Clipboard: 10″ x 14″ Set includes memo pad (100 sheets) and clipboard
Summit Memos Classic lined memos in Ivory and White. 6″ x 8″ sheets, pads of 100 in your choice of typestyle and ink.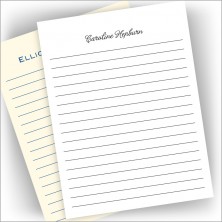 Access to fresh, locally grown foods, for starters. That may be one of the best reasons, but there are many more. Farmers markets have fruits and vegetables at the peak of the growing season. This means produce is at its freshest and tastes the best. The food is typically grown near where you live, not thousands of miles away or another country. Shopping at farmers markets also supports your local farmers and keeps the money you spend on food closer to your neighborhood.
Farmers markets are kid-friendly. Let your kids pick out something new to try. Then, let them help prepare a meal or choose a snack based on what caught their eye. These cooking resources for kids can help, too.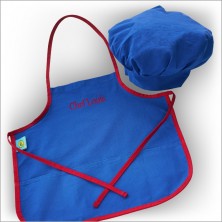 Boy's Apron Set For the child who loves to help in the kitchen, these chef apron and hat sets are the perfect personalized toddler gift. Each apron has front pockets to hold all the necessary utensils the budding sous chef may need. The matching chef hat has adjustable hook and loop closure to grow with your child.
Folks who don't regularly shop at farmers' markets often wonder how the pricing compares to what they typically find at the grocery store. Though prices at farmers' markets can vary greatly across the country, shoppers sometimes find that prices can be a little higher than those at the big supermarkets.
Small-scale farmers who sell at local farmers' and growers' markets price their produce based on the true cost of growing the food. Farmers of commercial commodity crops, on the other hand, receive large subsidies from the government and rely on cheap oil for transportation as well as cheap labor for production. In addition to paying fair labor and transportation costs, local growers tend to avoid the cheap chemicals of commercial agriculture, opting instead for organic solutions and more intensive labor when it comes to problems like pests, weeds, and diseases. These approaches that work in tune with nature, rather than against it, tend to cost more. Anyone who has ever raised a garden or bought a tomato from a local grower can tell you that there is simply no comparison to what you get at the supermarket. Produce sold in supermarkets has been picked before it's ripe so that it can last during transportation. Not only does picking produce too early reduce the amount of nutrients in the food, but it also reduces the flavor. Fully ripe fruits and vegetables that have been picked anywhere from a couple hours to a couple days before you eat them teach you what real food tastes like.
Be adventurous and grab a vegetable that you've never tried before. When you get home, look up some recipes that use that veggie, and use one of those recipes to cook your new vegetable. Or just talk to the person who is selling the vegetable, since they've probably cooked it themselves and they may have some helpful tips. Don't be shy, the farmers are there to help you, and you should make use of their knowledge! It's important to talk to the farmers if you're concerned about food quality. Ask the retailers about their farming practices: are the cows 100% grass fed or grass "finished"? Are the chickens out on pasture during the day? Do the pigs get to forage? What kind of supplemental feeds do they use? Some animal farmers will even bring pictures of their operation to show you how they treat their animals. Vegetable farmers can be asked just as many questions: is their farm certified organic? If not, do they use any pesticides or other chemical products on their plants? It's expensive to become certified so don't hold it against the farmer if their products are not "Organic". If they're using "biodynamic", "no spray" techniques to grow their plants, they're probably just as good as the certified organic products. Again, just talk to the farmer and find out why they're not certified.
Square Stamper W/Black Ink & 1 Color Refill – Format 13 The newest addition to our self-inking stamper family. Put your 'stamp' on correspondence or books. 1 5/8" stamping diameter Approximately 5,000 impressions
Farmers are usually more than happy to answer any questions you ask, and openness to discussion is a good sign that the product is likely of better quality. If a farmer refuses to answer your questions, you have no obligation to buy their product. And if they are the chatty type, don't be afraid to make friends!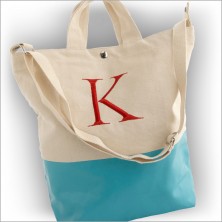 Do a browsing lap and get familiarized with what's available at the market. You may realize that the most appealing veggies or meat come from a market stall that's on the opposite end from where you parked. Once you get used to the market layout, you might find your favorite vendors and go straight to them every time you shop, saving you time and mental energy perusing the available options.
Farmers' markets are a great way to eat in a way that's good for our local economy, our health, our environment, and our taste buds. Whether you use your SNAP card, your WIC or Senior benefits, your debit card, or plain old cash, spending food dollars at farmers' markets is a way to show that you care about where your food comes from and the future of real food. Just remember to bring your reusable shopping bags.
Canvas Tote Bags – Small Dipped Tote Bag These sturdy, nautically-inspired canvas totes come in a multitude of colors and are enhanced by contrasting stitched personalization. The small Dipped Tote Bags has 1 inner pocket with a snap closure and sport a color dipped matte Latex bottom in Aqua, Lime or Gray and may be personalized with a Single Initial in Red, Aqua, Navy, Bright Pink, Apple Green/Lime, Black, or Lt. Blue thread.