Time to pack away the winter coats and pull out those shorty shorts — spring is finally here! The temperature's rising, the days are getting longer, and backyard grills are firing up. Yes, it's warm weather, the time to think outside the entertaining box. So take your next party or get-together outdoors for some fun. Nothing can zap the energy out of a party or your guests like heavy summer heat. Avoid midday events, especially those between noon and 3 p.m., when the sun warms even the shadiest of spots. Try a morning brunch, late afternoon mixer, or enjoy the evening with dinner on the lawn.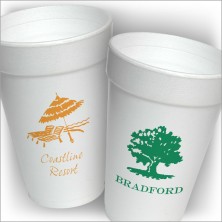 Once warmer weather hits, nothing is better than lounging outdoors surrounded by bright flowers, lush trees and, of course, family and friends. Good planning of outdoor areas is essential to maximizing relaxing, enjoyment and entertaining and making sure the space fits all of your needs. The front door should be your home's exterior focal point — ramp up the appeal by painting it a rich hue, updating door hardware or adding a new knocker. For a seasonal touch, hang a spring wreath or craft your own eclectic one using gardening tools
DYO 16 Oz. Foam Cups – With Design Perfect for parties, tailgating events, or everyday dining. Therese personalized 16 oz. White foam cups will keep hot drinks hot and cold drinks cold.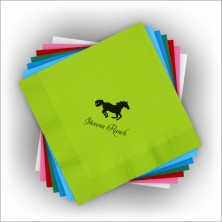 Plant flowers with a fragrance you love. Even though you can't see it, fragrance can have a big impact on a person's experience of walking up to your home — and of course it will make your own walk up the front path more pleasant! Add plantings on the street side of your fence. Remember, curb appeal starts at the curb — so instead of just planting inside the border of your fence or stone wall, plant perennials and spring bulbs just outside it as well. The extra layer of foliage and color will create a sense of depth, making your front yard appear larger. If you don't have a fence, planting perennials in the hell strip between the curb and sidewalk can have a similar effect. Group pots of flowers on the porch. They're beautiful and as easy as can be to add. Cluster three pots in various sizes on your front porch or stairs, and fill them with blooming spring flowers. Carve out space for front-yard living. If you're blessed with a deep front yard but find you rarely use it, consider whether it would be better put to work as a fun and functional hangout zone.
DYO Color Luncheon Napkins – Matte Ink Our colored luncheon napkins will spruce up any festive occasion. Choose from any one of our DYO icons, one of our bright napkin colors and black or gold matte ink – and create a special napkin for your event.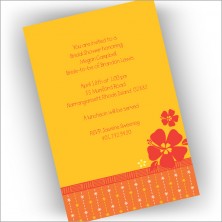 There is something that says home about the sight of a crisp white porch swing. If you rent your home and can't install a swing, go with a glider or rocking chairs instead for a similar effect. Now just imagine sitting out on your porch on a summer evening, rocking, swinging or gliding your cares away — a pastime that would be made even sweeter with the fragrance of scented blooms on the breeze
Give your siding a fresh start this spring by washing off the dirt, road salt and cobwebs using a power washer or a regular hose with washing attachment. A hose with a window washing attachment can get windows shiny and clean. Just remember to clean inside windows too for the most sparkle. The garage and driveway often take up a lot of visual real estate in the front of a house, so problems here can seriously detract from curb appeal. Have any driveway cracks repaired and freshen up the garage with a coat of paint, sconce lighting and flower boxes.
Send invitations if you're going to invite more than 12 people or if you have a theme for your outdoor party. Otherwise, call or invite guests in person. Ask guests if they have any food allergies or special preferences, so everyone is able to enjoy the party fare.
Luau Sunshine Invitations These bright and festive Hawaiian inspired invitations are great for wedding parties, anniversaries, birthdays, corporate events and much more. Set includes 20 invitations and 20 plain White envelopes Optional printed envelopes available
Palm Passion Invitations Nothing says outside and relax like palm trees and sand, a perfect invite for any party.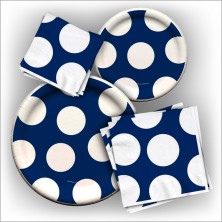 Lessen the stress of hosting an outdoor party by making it a potluck. Assign each guest a dish — appetizer, salad, side dish, or dessert — to contribute, so you only have to make the main dish. Mix up the seating. If you have multiple outside spaces, set up a table, chairs, and blankets throughout the yard. Make 50 percent more food than you think people will eat to ensure you have enough. For large parties, rely on dishes that will freeze so nothing goes to waste.
Navy Spots Party Pack Completely coordinate your casual entertaining supplies with this Navy Spots Party Pack. Each Pack Includes: 16 Dinner Plates,16 Dessert Plates, 20 Luncheon Napkins, and 20 Beverage Napkins.
Account for anything that might prevent entertaining outside: If you think bugs, rain, heat, or cold might get in the way of your party, make sure you have a backup plan. You may host the best barbecue of the season, but if your guests wake the next morning to find themselves covered in mosquito bites, chances are they'll remember their discomfort more than your perfect party planning. Avoid the morning-after itches, and arm your guests with insect repellents when they arrive. Light citronella candles around your deck or patio, or stake torches in the yard. The flames will signal "welcome" to your guests and "stay away" to pests.
Just because beer and soft drinks often come standard at outdoor parties doesn't mean you have to serve them from a plastic foam cooler. Explore other ice-toting options, such as an antique bathtub. Inspiration may be as close as your garage or garden shed. Fill a wheelbarrow with drinkable delights for the adults. Substitute a wagon to create a refreshment station just for the kids.
Game Pads You will love us for these personalized game pads. Keep them handy in the car, your travel bag, whenever you keep your emergency stash of important items. Hangman, Dots and Tic-Tac-Toe never looked so good and certainly have never been this convenient! Each set includes one personalized pad of each game.
As much as the adults in your party will relish a laid-back evening, any children at your event will be aching for entertainment. Have plenty of outdoor games ready and waiting for the wee ones. Set up lawn games such as horseshoes or croquet for some old-fashioned fun. Or for a mess of laughs, spread out the old Twister mat. The fun doesn't have to end when the sun goes down. Supply the kids with flashlights for a game of nighttime tag, and the adults can continue to sip some wine and savor the evening.