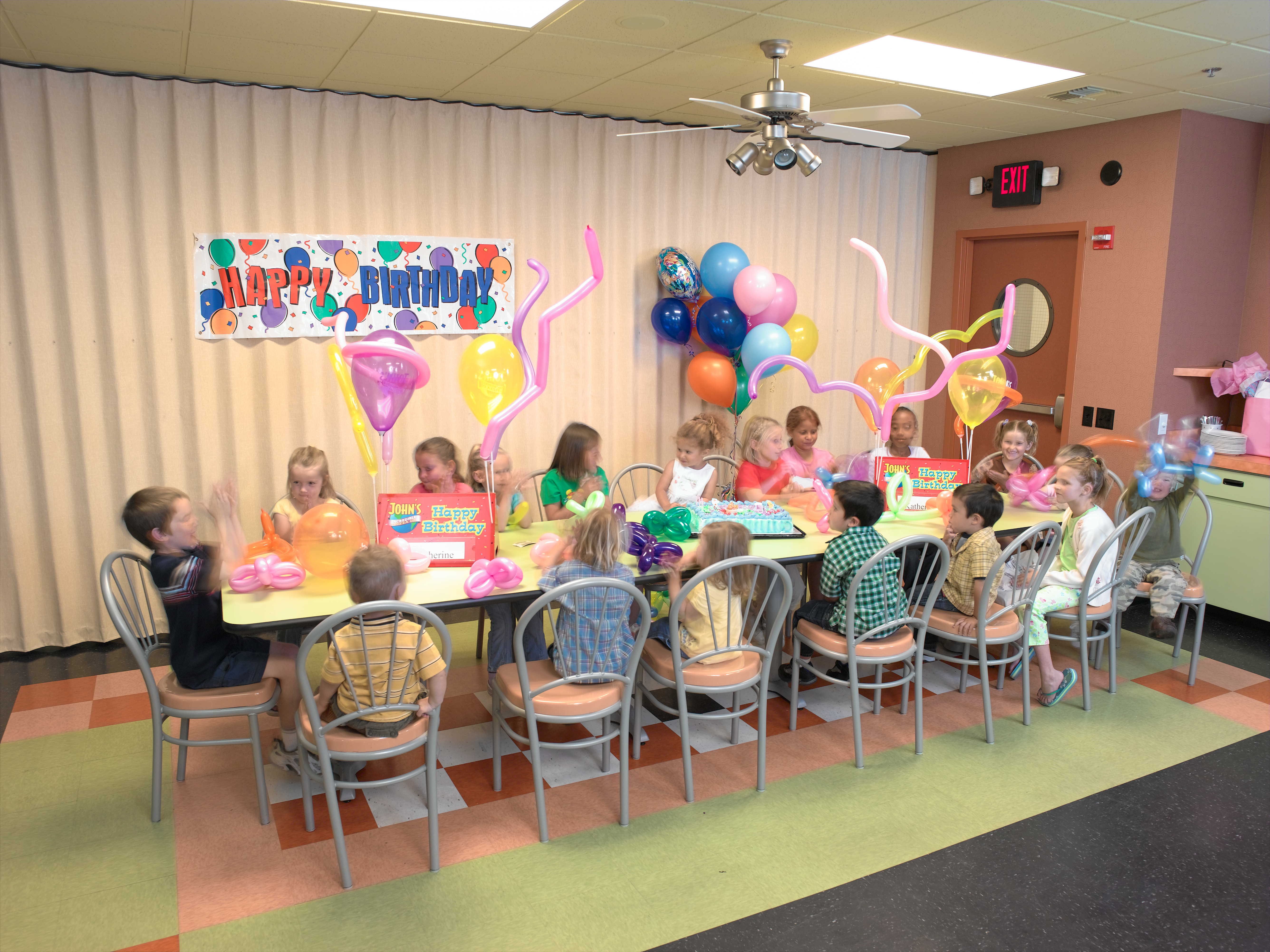 Not everyone celebrates Christmas. Some couples forgo yearly anniversaries in favor of celebrating longer milestones like decades. Obviously not everyone is American and, thus, they don't observe the same gift-giving holidays in America, such as Valentine's Day, Father's Day, and Mother's Day. But, no matter where you're from or what religion you worship, you were born into this world and therefore have a birthday! It's probably the one thing we all share in common when it comes to holidays. Some people don't celebrate at all, while others just slightly observe the occasion. But, most of us throw birthday parties, which is especially the case for younger kids and our family members.
Shopping for birthday party supplies isn't something that many people put a lot of thought into. For instance, many just walk down the aisle of the grocery store and grab some paper plates, a pre-made cake from the deli, some ice cream from the freezer, and call it a day. But a birthday means more than those generic items. It's an occasion that's worth celebrating. And, if you're going to throw a birthday party, why not make it a party to remember, with high-quality party accessories?
Glassware for Classier Parties
If you know someone in their 20s and up, or in the professional world, then you may want to consider a classier type of party. Depending on the person for whom the party is held, you might be having champagne instead of soda. You may be eating delicate French pastries instead of cake. A classy party is how many people wish to celebrate their birthdays, and for this type of party some personalized glassware would really be a big hit. Whether using personalized glassware as party favors for the guests, or giving it out as a gift to the birthday boy or girl, this is a high quality party accessory that can really make the party a memorable occasion. It's not just cheap, thin glass with some writing on it. These items are the epitome of quality glassware, only with a personalized twist.
Napkins for Messy Parties
By and large, the most popular type of birthday party you will be a part of in your lifetime is a kid's birthday party. Whether for your old children, your friends' kids, nieces and nephews, cousins, etc., you may have to not only attend a child's birthday but also help plan it. If you're part of the planning committee of one of these munchkins' b-day bashes, then you should think about napkins – because, if you know one thing, it's that things are going to get messy. But rather than purchasing some cheap napkins, you can get personalized napkins with the birthday boy or girl's name on them, thus giving them a cool gift and a party to remember.
Coasters for Indoor Parties
No matter what type of party you're throwing, and no matter in whose honor the party is held, you can expect some guests and some drinks. And, if this party is indoors, you can expect those guests to put their drinks down on your tables and stands, thus leaving rings. This isn't what you want to happen during a party. You don't want your good furniture ruined. This is where some coasters can come in handy. And, since we're talking about birthday parties here, remember that personalized coasters will make a bigger splash. "Happy Birthday" or "Merry Christmas" coasters, or any other celebration, will make a nice, personalized touch for your party. Plus, you won't have to worry about those rings when the guests have left!
Tumblers for Adult Parties
Hey, not every party out there is for a kid. Adults like having parties, too. From Super Bowl parties to 4th of July bashes, and everything in between, adults can party just like everyone else. One of the biggest differences, of course, is that an adult party isn't relying on soda and ice cream. Adults may want adult beverages at their parties, such as cocktails and other mixed drinks. And, for this type of party, some personalized tumblers may really come in handy. You can get two basic types of tumbler: the highball and lowball styles. And, when it comes to personalization, you can get personal names, the name of the celebration, designs and logos, and much more. You can custom-tailor these tumblers to the exact celebration, or you can just get a good set that you can use year 'round.
Everybody throws or attends a party from time to time. Some people will use practically any occasion to host a party. The next time you're planning out a party, make sure you play to the party's theme with some personalized party goodies.