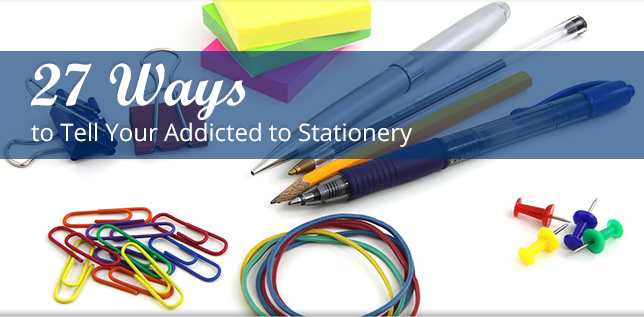 Do you own hundreds of pens? Could you explain the difference between correspondence cards, fold notes, and ensembles in your sleep? If so, you may just be addicted to stationery. In fact, we found 27 easy ways to tell if buying and using stationery products is more than just a hobby, but rather an obsession.
You would marry someone just to pick out wedding invitations and write thank you cards.
Sure, it sounds a little extreme, but choosing just the right wedding invitation makes a big difference in setting the overall theme of your wedding day. In fact, some brides dream of all the things that go into planning the wedding, as much as acting out the actual day.
If you love writing handwritten thank-you notes, and dream of writing them for your own wedding day right now, but you don't yet have a groom, you might be addicted to stationery.
In fact, you could pick out the love of your life based on penmanship alone.
Not only are the invitations a big deal, but you consider the mark of a good partner tied to his or her penmanship. Forget dating anyone who just scribbles his or her name as quickly
as possible. A beautiful handwritten love letter requires the thoughtfulness that only comes straight from the heart, and if you can't make out the letters, it hardly wins your affection.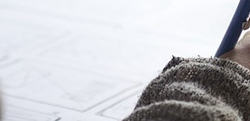 You LOVE the feel of a letterpress card.
There is nothing quite like the feeling of a letterpress card. Sophisticated and elegant, you cannot wait to run your fingers across this luxurious design. Whether you send them out,
or receive them in the mail, a letterpress card hits the jackpot every time, when it comes to quality stationery products in your mind.
You'd choose a handwritten letter over an email any day.
As well, you cannot wait to get a handwritten letter, nor to be the one writing it! Sure, an email is an easy way to keep in touch, but it certainly doesn't come even close to the effect that a handwritten letter holds.
You could spend hours thinking of just the right way to say what you mean, and you never take shortcuts to get the job done.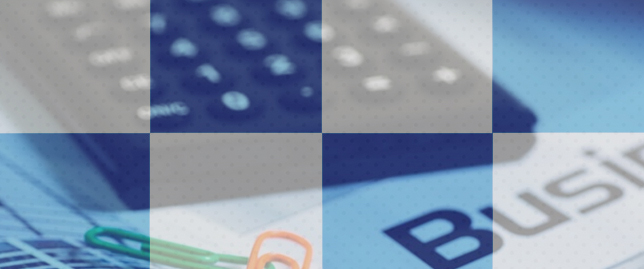 You doodle in your spare time.
From practicing your cursive writing skills on fresh envelopes, to simply doodling away the hours, your spare time is all about perfecting your craft. You would rather write than do
just about anything else. You even bring paper and a pen on vacation for your "down time."
You have pens in every color of the rainbow.
Ordinary pens won't cut it, either! Sure, you want to have some traditional, quality black pens on hand for formal occasions, but you also have a large collection of pens in every color imaginable. Not only that, but you like to personalize them, too. In your mind, there is nothing like finding the perfect pen.
You rank your favorite pens.
You are so serious about your pens that you have your favorites, and you rank them in order of those you like and those you love! You know that all pens are not created equal, and you seek out only the best. You love a smooth writing tool, and you are continually in search of new ones as soon as they hit the market.
You are seriously rattled when someone asks to borrow a pen and forgets to return it.
If someone ever borrows one of your beloved pens, you count down the minutes until it's returned. Don't even think about those people who borrow pens and never give them back! You never forget a pen, and you always make sure your pens come home.
You delight in freshly sharpened pencils.
From just-sharpened golf pencils, to an array of colored pencils, all of your writing tools are perfectly sharpened and ready to go! Whether for sketching out a few new ideas or writing
out a grocery list, you always make sure your pencils are sharp and prepared.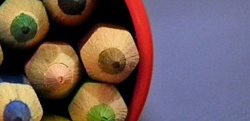 What's a great pencil, though, without the ideal pencil case to put it in?
When it comes to pencils and pens, they all have their place. You have special glass and wood pen and pencil holders on every desk, for every occasion. When you're not using your favorite pencils or pens, you make sure they go right back where they belong.
You label everything, from envelopes to bags.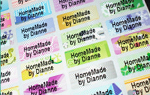 When it comes to marking your name on items, you are the queen of labeling! From specialized labels on envelopes, to making personalized luggage tags, and more, you cannot get enough of labels. You don't just settle for plain labels, either. By all means, the labels you use MUST be unique.
Ordinary tape becomes extraordinary.
When it comes to wrapping presents, ordinary tape just won't do. You only purchase designer tape, personalized with names or monograms to make it especially unique and extraordinary in design.
You're all grown up, but you still love stickers.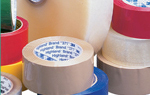 As a kid you used to collect those "smelly stickers," but these days your taste has evolved. As a grown-up you see the real value in using stickers for things like sealing envelopes and
for address labels. You're always looking for new ways to make handwritten notes and letters stand out, and stickers usually fit the bill.
Your favorite tool is a quality letter opener.
You will never be the type of person who simply tears open mail. Your formal letter opener is one of the favorite tools you own. You use it when you open up fine stationery, and even
when you open up bills. Just like dipping your toes into a freshly made bed, there's nothing quite like opening a letter in one clean swipe.
You keep holidays cards for years.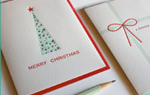 You don't simply just keep a copy of your own holiday cards for scrapbooks; you also hang on to some of the personalized cards you receive for inspiration. From cards with
photographs to those with inspirational messages, you cannot seem to part with your prized collection of years past.
You design your own cards for every occasion.
From invitations to Thanksgiving dinner, to your own personalized Valentines, there is nothing ordinary about the cards you send out to family and friends. When it comes to
designing cards, you plan the celebration around the design.
You also make all of your own tags.
No present is complete, either, without a personalized tag. Each Christmas and birthday includes a special tag you designed. In fact, friends and family members look forward to
seeing what you come up with next.
You love the holidays because you
get to use your brand new embosser.
A lot of people love to go Christmas shopping, but for you it's much more fun to design personalized cards, and then seal them with a personalized embosser.
Embossers are a great way to "finish off" your holiday cards and notes, with elegant gold seals that really add a beautiful touch to any letter. With an embosser, you can change the
plates, too, so that you get just the right look you want. Emboss your name and address, or a greeting to your friends and family members.
Birthdays are just another excuse for ordering
personalized gifts
When it comes to ordering gifts for birthdays, mother's day, teacher appreciation day, or just because, you cannot go wrong with personalized gifts. In fact, you are the type of
person that seeks out the reason to give a personalized gift.
From personalized stationery, to tote bags, candles, mugs, and more, you are always searching for a unique gift for someone to show your appreciation. When the homeroom mom spot opens up in your child's class, you are the first to volunteer so that you can begin planning personalized gifts for your favorite teacher, throughout the year.
As a kid you always wanted to go to the stationery shop at the mall.
Remember the kids who all liked to hang out at the record store or the trendy clothing shop at the mall? Not you! You were the kid who always wanted to check out the stationery
store for the latest items.
School supply shopping was more fun than Christmas morning.
As well, remember when all the other kids started making their Christmas lists at the end of the summer? This wasn't you, either. You could not wait for late August to arrive so that you could start school shopping for new paper, pencils, and pens.
In fact, the smell of a copy store or office supply shop is like freshly baked cookies straight out of the oven.
Some people thrive on the smell of home-baked goodies, while others like candles. However, for you there is no better smell than freshly printed stationery. If someone wants
to get on your good side, they send a box of newly printed notes and you delight in every moment of opening the box.
Even as a grown-up, you'd rather spend hundreds of dollars on stationery than
new clothes.
Clothes may show off your style when you first meet someone, but there's truly no better
way to make a lasting impression than a beautiful and personal handwritten note.You believe that quality counts when it comes to choosing stationery, and only the best will do.
You have more notebooks than you can count.
A blank sheet of paper is one of the best things you can think of, and you can never have enough notebooks. You use notebooks for writing notes to yourself, for jotting down
important memories, and for just about everything else. If anyone ever asks you what you want for your birthday or for a holiday, a new notebook often comes at the top of your list!
You make lists for EVERYTHING.
It's a good thing that memo cubes come with so many sheets of paper, because you go
through them in just days! In fact, you buy these types of paper products in bulk just to make sure you never run out when it's time to jot down a new idea or just a favorite memory you don't want to forget.
You'd much rather use a planner made of paper than an electronic calendar on your phone.
Your electronic devices sure are convenient, but you'd much rather grab a pen and your favorite calendar to mark down important dates. You prominently display your calendar
on your home desk and at the office, and you carry one in your purse at all times.
To you, a calendar is not just a place to organize your thoughts, but also shows off your personality with a variety of colors and designs. From zebra stripes to fun floral prints, you
delight in buying calendars and planners to suit your mood, no matter the day.
When it comes to stationery, you just cannot get enough. That's why American Stationery has been in business for nearly a century. From personalized stationery and monogrammed gifts, to party accessories, American Stationery carries all of the products
you need to turn your obsession with quality stationery into products you proudly use and share with friends.
When it comes to quality stationery, including wedding invitations, personalized gifts, and specialty products, American Stationery is the ideal solution for meeting all of your needs.