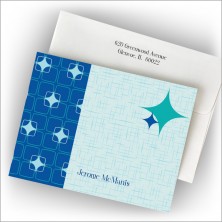 It goes without saying that modern technology has brought a lot to the table when it comes to how we communicate. Thanks to texting and instant messaging, we can ask anyone anywhere in the world a question and receive an answer within seconds. We can work, socialize, and conduct research any time, so long as we also have access to a Wi-Fi connection or a cell phone signal.
However, there's a definite downside to all of this convenience. Some of the better traditions we had as humans are falling by the wayside, and they shouldn't be. The following are just a few of the practices that definitely need to make a comeback as far as how we communicate. They're every bit as relevant today as they would have been before the alternatives came along.
1. Thank You Notes
Think about the last time you poured tons of time, energy, and resources into throwing a house party for the ages or finding someone special the perfect birthday gift. Now imagine how appreciated you felt the last time someone acknowledged your efforts and thoughtfulness with a good, old-fashioned thank you note.
Gratitude is something that never goes out of style. However, while there's certainly nothing wrong with a verbal "thank you," a quick phone call, or an email to make sure people know they're appreciated, there's no substitute for a real thank you note. This is doubly the case here in the age of technology.
A thank you note shows that you actively decided to go above and beyond to show your appreciation. You had to choose your thank you note cards, set time aside to write a personal message by hand, buy a stamp, and physically place the note into a mail receptacle to be delivered. Everyone's friends, family, and loved ones deserve to feel appreciated in that way!
2. Handwritten Letters
If you're old enough to remember the days before everyone owned a computer, then you also no doubt remember what an art form handwritten letters were. Getting a letter in the mail from a relative or pen pal that lived far away was positively magical. It wasn't just about what the person had to say, either. It was the little details, like the stationery they chose, their handwriting, and the ink color they liked to write in.
All of those things are even more amazing today, here in an age when handwritten letter writing is becoming a lost art, and communication itself is often nothing but an afterthought. Remember how you used to feel when email was a novelty, and you realized you had a message waiting for you in your inbox? That's the feeling that people get when they receive a handwritten letter in the mail these days. They're considered rarities to be treasured.
3. Handwritten Invitations
Sure, using Facebook invites to invite your friends to an event are convenient, but, as with email and text messages, they lack the personal touch. You're never sure whether the person that invited you even meant to send you an invite at all, and it's often unclear as to whether or not your presence will even be appreciated. Should you go? Should you RSVP? Does it even matter to the person either way? Did you only even receive the invite as some kind of afterthought? It's hard to be sure.
You never have that issue with handwritten invitations. When you receive one, you know that someone thought about you personally, cared enough to handwrite your invite, and made the effort to send it themselves. Handwritten invites assure your guests that their invite wasn't a mistake and that you really do want them to attend.
4. Personalized Stationery
If you are lucky enough to have a friend or relative that still sends handwritten letters and notes on a regular basis, then you also know that part of the fun in receiving their letters is checking out their stationery. Personalized stationery says so much about a person and their unique style. Whether they're into fun designs or classic monograms, it's just such a thrill to receive a little piece of that person – a piece that was meant just for you.
That said, not only should you make it your personal mission to bring back the art of handwritten correspondence, but you should choose beautiful stationery and note cards that will make a real statement. From professional to whimsical, classic to contemporary, today's options in personal stationery can tell the recipient of your messages absolutely anything you'd like them to know about you. Explore your options today!